Today's tasty treat was a easy peazy treat made with two ingredients. I went to the cupboard and got out the Honest Kitchen's Beef And Bone Broth added water put in a bunny ice cube tray stuck in the freezer and wa la bunny pops.
Stop by tomorrow to see what the SS gang is celebrating, it's not a April's Fool's and enter a giveaway.
Remember to download the Pose A Pet App for your phone to help take great pictures, make flyers for animals in need and help support CRROW – Chesapeake Retriever Rescue Of Wisconsin as they will get half the proceeds from the downloads this week. Read my blog post here about this great App.
Tuesdays, Just Got Tastier!Tuesdays, Just Got Tastier!
Powered by Linky Tools
Click here to enter your link and view this Linky Tools list…
This is the Blog Hop that features shelter animals. Find a cat, dog, rabbit, etc. at your local animal shelter or rescue and feature them on this Blog Hop! Come join the fun and help a furry friend find a forever home! And while you're at it, don't forget to visit the other blogs and share their doggies, cats, rabbits, and all the other animals that need forever homes on your social media sites. Please spread the word!
Remember Hershey from last week's post where
Hawk
and I featured this handsome fellow, he has been adopted!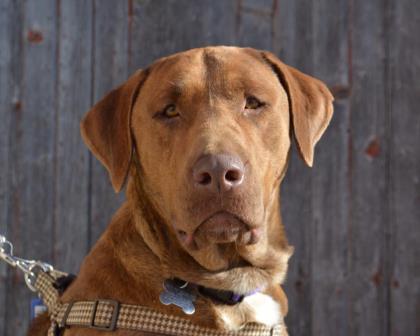 Now Cody needs a home.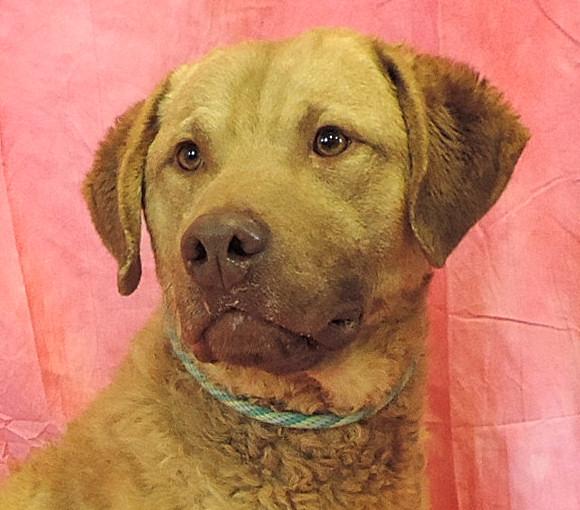 Taken from Petfinder's website:
Chesapeake Bay Retriever • Adult • Male • Medium
SIOUXLAND HUMANE SOCIETY Sioux City, IA
Non owner surrender. Cody is housetrained and good with kids. He is looking for a home and a family that he can call his very own. 55 Lbs. All dog and puppy adoptions include initial preventative vaccinations, deworming, microchipping, free veterinary health examination, spay/neuter discount, new parent guide and adoption packet. Sponsor A Pet Program – Part of the adoption fee has been paid by Ashley Syndergaard ($20.00). The adoption fee is now $55.00. Thank you!
What a steal for this handsome fellow, let's spread the word and find this guy a home.
Powered by Linky Tools Click here to enter your link and view this Linky Tools list…